November 26, 2015
156

It's all too convenient of a column vehicle, but hey …
• I'm thankful to have been perched up in Consol Energy Center's press box for this bit of Evgeni Malkin magic Wednesday night …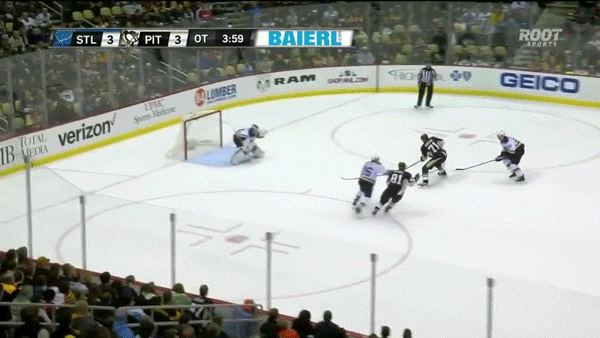 That's just plain wrong, what he did to the Blues' Jake Allen to bring a 4-3 overtime finish to a fantastic Thanksgiving Eve, always a blast for hockey in Pittsburgh.
I could expound on that or simply share what Marc-Andre Fleury shared with me afterward: "Geno with all that ice? And only three guys to beat before the goalie?"
The Flower shook his head.
"No, no, no."
And by that, he meant yes, yes, yes.